Acting Defense Secretary Patrick Shanahan has withdrawn from consideration to hold the post in a permanent capacity, President Donald Trump announced Tuesday in tweets. 
The president said Shanahan had opted to "devote more time to his family." Shanahan confirmed the news in a statement Tuesday. Trump said he would name Army Secretary Mark Esper as the new acting defense secretary.
In May, the president announced Shanahan as his pick to lead the department on a permanent basis but stalled in sending his formal nomination to the Senate Armed Services Committee. Shanahan's confirmation process was delayed due to an ongoing FBI investigation looking into, among other things, reported incidents of domestic violence in his family.
The alleged incidents largely stemmed from Shanahan's divorce from Kimberley Jordinson. Shanahan and Jordinson alleged they were assaulted by one another, and Jordinson was arrested and charged with domestic violence during one dispute in 2010. Shanahan dropped the charges and later filed for divorce. 
In a separate incident in November 2011, Shanahan initially defended William Shanahan, his son who was 17 at the time, after he beat Jordinson with a baseball bat. The attack left her bloody and unconscious, with a fractured skull and internal injuries that necessitated surgery, according to court and police records reviewed by The Washington Post.
In a memo two weeks later to his ex-wife's brother, Shanahan claimed his son acted in self-defense.
"Use of a baseball bat in self-defense will likely be viewed as an imbalance of force," he wrote. "However, Will's mother harassed him for nearly three hours before the incident."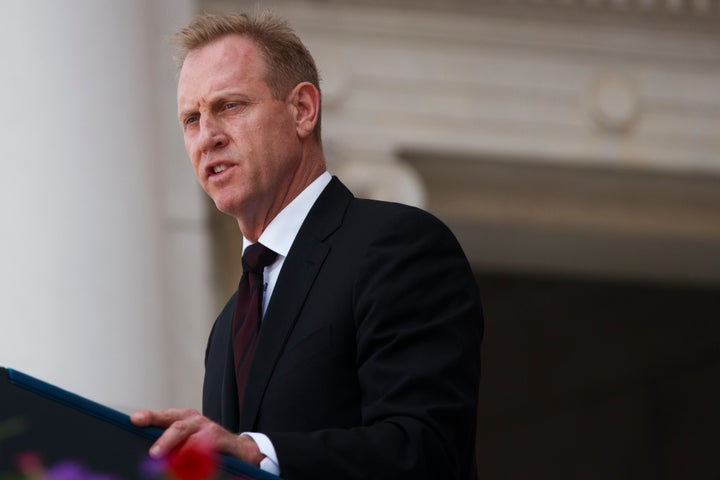 Shanahan alluded to the alleged incidents in two statements Tuesday, first to USA Today and then in a statement confirming his withdrawal from the process.
"I believe my continuing in the confirmation process would force my three children to relive a traumatic chapter in our family's life and reopen wounds we have worked years to heal," he said.
In interviews with the Post this week, Shanahan said he regretted how he handled the incident with his son.
"Quite frankly, it's difficult to relive that moment and the passage was difficult for me to read. I was wrong to write those three sentences," he said. "I have never believed Will's attack on his mother was an act of self-defense or justified. I don't believe violence is appropriate ever, and certainly never any justification for attacking someone with a baseball bat."
Shanahan previously served as deputy defense secretary; before that, he worked for more than 30 years at Boeing. In March, the Defense Department announced it had opened an ethics investigation into allegations that Shanahan regularly touted Boeing over other defense contractors, including Lockheed Martin, while serving in an official government capacity. 
REAL LIFE. REAL NEWS. REAL VOICES.
Help us tell more of the stories that matter from voices that too often remain unheard.