Rep. Steve Cohen (D-Tenn.) brought a bucket of Kentucky Fried Chicken and a ceramic chicken figurine to the hearing, which featured an empty witness chair and a name card with Barr's name. Barr said after Wednesday's contentious Senate hearing that he wouldn't attend the House session.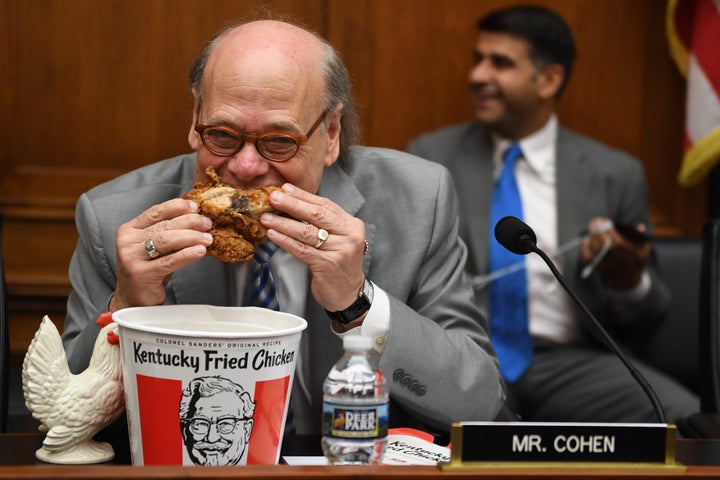 JIM WATSON via Getty Images


Cohen later placed the chicken figurine at the attorney general's empty seat.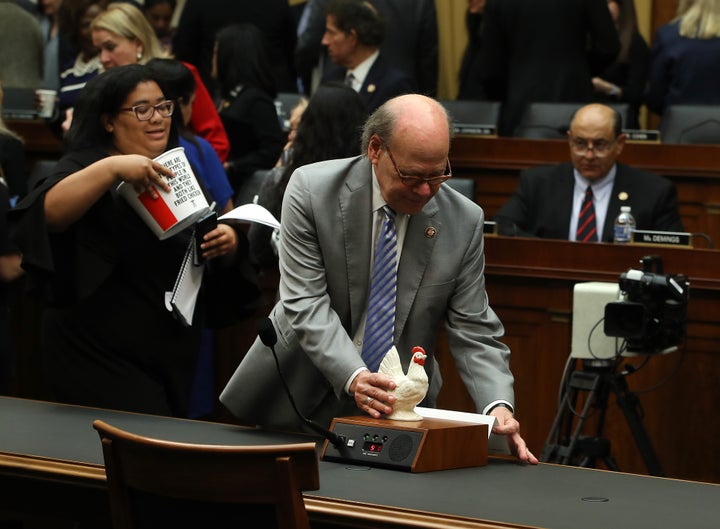 Mark Wilson via Getty Images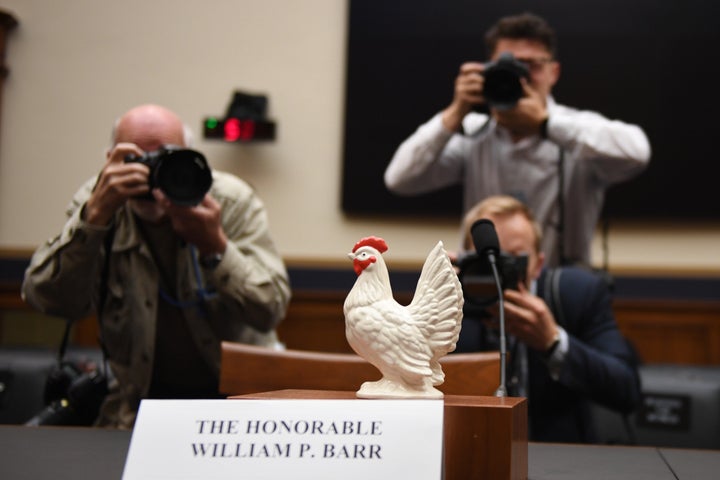 JIM WATSON via Getty Images


"Chicken Barr should've shown up today and answered questions," Cohen said, holding up the chicken at a press conference, where other House Democrats bashed Barr for not showing up. 
Democrats pilloried Barr at Wednesday's Senate Judiciary Committee hearing for his vigorous defense of President Donald Trump by obfuscating and mischaracterizing special counsel Robert Mueller's report on Russian election interference and Trump.