Since late last year, HBO gifted fans with multiple teasers that didn't feature new footage and a number of Season 8 photos and posters that revealed as little as possible. Finally, after all this time, the old gods and the new have answered our prayers. 
The trailer starts with Arya (Maisie Williams) wounded and, seemingly, running for her life:
A recent EW interview apparently described Williams' look during the upcoming big battle at Winterfell as "ultra-grimy with dirt and mock blood on her face," so these shots may be from that sequence. On filming the battle, Williams said, "there are moments you're just broken as a human and just want to cry." (That's how Leigh and I feel after a short jog, so if Williams had to do that run over and over, yeah, we get it.)
The trailer also features quick shots of basically all the main characters, including a long-awaited confirmation that Beric (Richard Dormer) and Tormund (Kristofer Hivju) survived after the Night King broke through the Wall: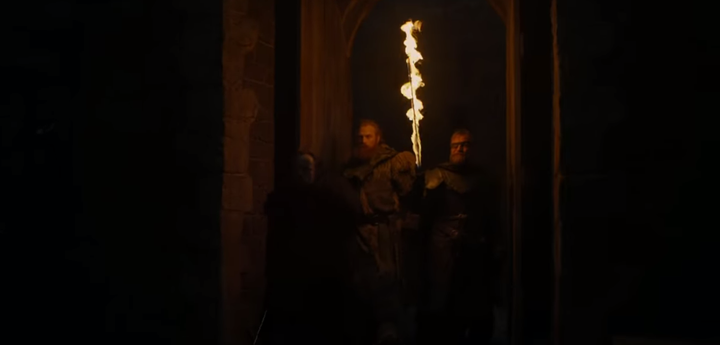 Headey recently told HuffPost she broke down in tears after wrapping on "Game of Thrones," but there's no sign of that here, as Cersei and Qyburn (Anton Lesser) seem pretty pleased they double-crossed everyone in the North:
Our boy Gendry (Joe Dempsie) finally makes an appearance, ending our #WheresGendry campaign:
And there are a ton of shots of everyone looking concerned, matching the emo aesthetic of the Season 8 photos:
Then, of course, winter arrives, and the White Walkers make it to Winterfell:
Season 8 drops on April 14. All fans must watch.