Kraft, 77, is charged with two counts of soliciting sex in an investigation surrounding an international human trafficking ring, police said. He denies the accusations.
More than two dozen men are set to be charged in the trafficking investigation, but authorities disclosed few details this week. 
Police said they have video evidence supporting accusations against each person, including video of Kraft engaged in a sex act. They said Kraft was driven to Orchids of Asia Day Spa, one of several businesses investigated and shut down along the eastern coast of Florida.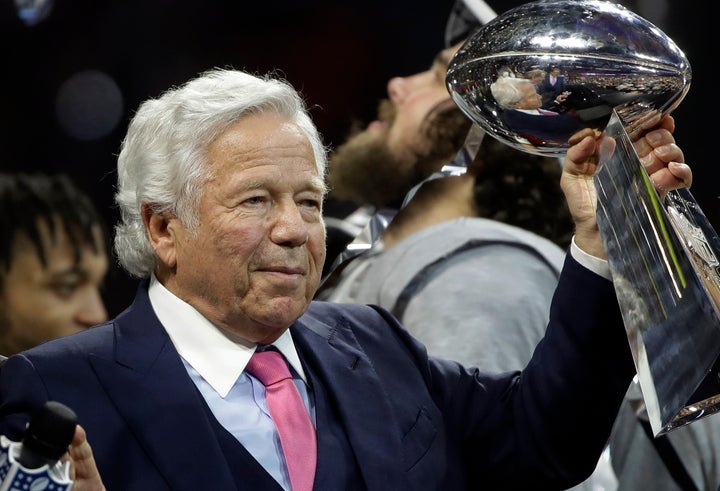 Police noted that the charges against the Patriots owner stem from two separate visits to the spa, during which he allegedly paid for sexual services. 
"We categorically deny that Mr. Kraft engaged in any illegal activity. Because it is a judicial matter, we will not be commenting further," a spokesperson for Kraft said in a statement.
Jupiter Police Chief Daniel Kerr said Kraft went to the spa "approximately a month ago," when the investigation had already been underway for several months.
An NFL spokesperson said the league was "aware of the ongoing law enforcement matter and will continue to monitor developments."
Lydia O'Connor and Andy Campbell contributed reporting. This story has been updated with more details and reactions.